17 Day Japan Grand Journey with Okinawa
Booking Dates
12/13/2020 through 12/12/2021
Travel Dates
04/20/2018 through 12/31/2021
Provider
Kensington Tours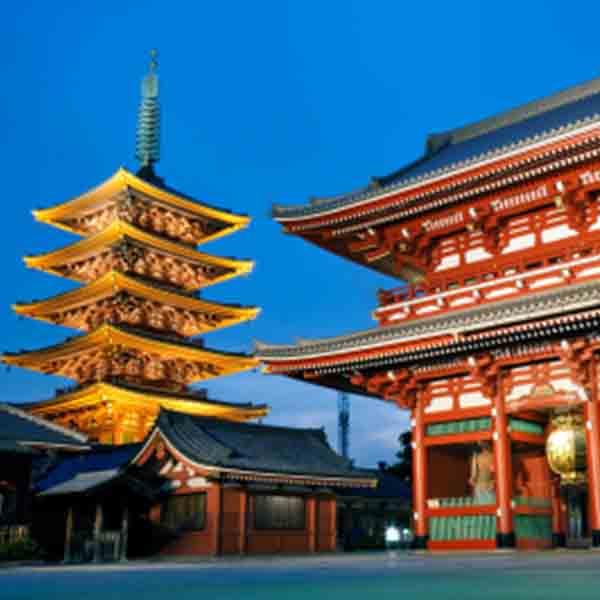 17 Day Japan Grand Journey with Okinawa
Blessed with a centuries-old culture that embraces the past and the future with equal zeal, gorgeous landscapes seemingly pulled straight from silkscreens, and a dazzling variety of experiences both indoors and out, Japan is one of our favorite places. This sweeping grand journey that touches both the mainland and distant Okinawa will make it one of your favorites, too.
We begin in Tokyo, the busy Japanese capital, where you'll come face-to-face with the fascinating juxtaposition of tradition and modernity that defines contemporary Japan. With a private guide, explore the pre-World War II neighborhood of Asakusa, the ancient Senso-ji temple, and the Meiji Shrine before delving into Japan's rich cultural history with private swordsmanship and calligraphy demonstrations. Later near Hakone, discover the incredible volcanic landscapes of Fuji-Hakone-Izu National Park against the picturesque backdrop of Mount Fuji.
Next, venture into the Hida Mountains region to Takayama for a private tasting of the city's most famous export: sake. Near the coast of the Sea of Japan, your next stop is Kanazawa, one-time seat of the powerful Maeda clan and a treasure trove of traditional castles and gardens, not to mention the famous Nagamachi samurai district. A private guide will introduce you to the somber memorials and monuments of Hiroshima Memorial Peace Park, then ferry you across the bay to the forested slopes of Miyajima Island, one of the country's most peaceful and sacred sites. Next stop: serene Kyoto. Here, you'll visit Kinkaku Temple, Nijo Castle, and Tenryu Temple – three of the city's 17 UNESCO World Heritage sites – with a private guide, stroll the gorgeous bamboo groves of Arashiyama, meet the famed deer of Nara Park, and stand before the 49-foot-tall Daibutsu in Nara's cherished Todai Temple.
Finally, take to the skies and fly to the island prefecture of Okinawa (flight not included), where you'll be treated to a private workshop of traditional shuri weaving and explore the UNESCO-protected Shuri Castle. A country filled with wonders, Japan is most deserving of a grand journey. You are, too.
Kensington Tours creates private trips from the world's finest ingredients. Tailor-made with care by your personal Destination Expert, your personalized trip is always a one-of-a-kind experience made just for you. Expert local guidance and 24/7 service come standard.
Itinerary
Destination
Pricing
Terms and Conditions
| Day | Description | View All |
| --- | --- | --- |
| Day 1 | Welcome To Tokyo | Details |
| Day 2 | Tokyo | Details |
| Day 3 | Tokyo | Details |
| Day 4 | Tokyo To Hakone | Details |
| Day 5 | Hakone To Nagoya To Takayama | Details |
| Day 6 | Takayama | Details |
| Day 7 | Takayama To Kanazawa | Details |
| Day 8 | Kanazawa | Details |
| Day 9 | Kanazawa To Osaka To Hiroshima | Details |
| Day 10 | Hiroshima | Details |
| Day 11 | Hiroshima To Kyoto | Details |
| Day 12 | Kyoto | Details |
| Day 13 | Kyoto | Details |
| Day 14 | Kyoto To Naha To Nago | Details |
| Day 15 | Nago | Details |
| Day 16 | Nago | Details |
| Day 17 | Nago | Details |